Woven Sacks are the best and the most cost effective packaging solution for Industries like Cement, fertilizer, sugar, Chemicals, foodgrains etc. There are various types of bags made out of PP/ HDPE and with or without lamination. Apart from it there are Jumbo bags which are used to pack bulk quanitities. Off late Woven fabric which is the first stage of Woven sacks, is a preferred medium for bale wrapping and rain protection in the form of Tarpaulin.
Types of PP Woven bags we're offering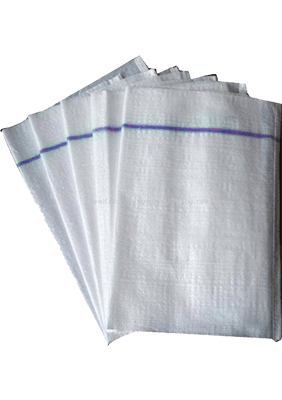 Considered as tough packing backing bags these woven PP bags are used for safe packaging of the result products from grain, sugar and milling industry. These bags are manufactured using quality polypropelene material and can be customized as per the size and design requirements of our clients.
These are used in packing of fine chemicals, sugar, fertilizers etc. PP Woven Sacks/Bags with Liners offer by Bang Polypack, is manufactured using quality raw materials. We even design and manufacture PP bags with liner as per the specific requirements of our clients depending upon the purpose and application of these bags.
This PP bags are laminated with a polypropylene coating, inside or outside, giving an added barrier to moisture and product leakage, without hindering Easy-Open and Re-Closure options. They are also UV stabilised for a longer lifespan when exposed to sunlight.
• Very affordable, lower cost
• Flexible and high strength, persistent durability
• Can be printed on both sides
• Water and dust proof design due to inside PE liners or laminated on the outside; hence, packed materials are protected from outside humidity
• Twisted weave and anti-skid print to prevent slipping
• Fully recyclable
• Chemicals, fertilizers, cement, urea, minerals, resin, polymers, rubber
• Flour, grain, seeds, spices, pulses, dates, agro products, fish meal, cattle feed
• Sugar, salt
• Sand, metal parts, concrete elements
• Fruits, vegetables
• Mails / letters / documents