Well planned 2,10,000 Sq. Ft. Land Area with modern designed production house with approx. 1,00,000 Sq. Feet floor area with well air circulated construction.well facilitated Separate Material loading and unloading area and in-house weigh scale facility.
We have approx. 2500 Sq.Feet cafeteria and refreshment area for company workers and In-house homely environment staff quarters for workers.
An administrative building is about 5000 Sq.Ft. and 3 story house with Luxurious Reception, Staff Office, Conference Room, Director's Cabin, Cafeteria for Office staff and restroom for our Customers, Suppliers and guests. We have well planned garden area for an entertainment and different cultural activity for company workers.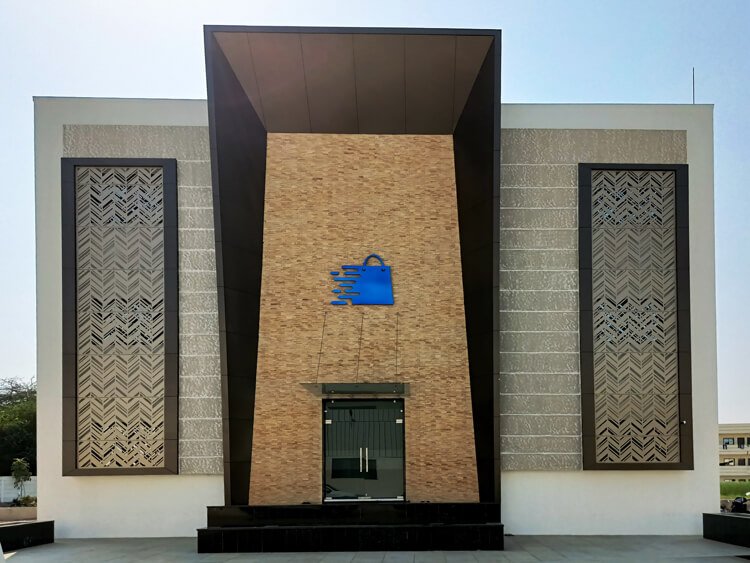 Some Statistics About Our
Manufacturing Facility
Extrusion:
We produce 600 kgs per hour of Polypropylene tapes of various weights and strengths.
Looms
24 circular looms to produce fabric of any width and weight
Belt Weaving:
Eight needle looms and one Machine for filler cord
Lamination:
150 kg per hour Extrusion Coating Plant with a maximum lamination width of 2.2 meters
Fabric Cutting:
Three Jumbo Bag Fabric Cutting Lines of 60″ & 80" widths
Belt Cutting:
We have Two Automatic Belt/Webbing Cutting machines
Printing:
Printing machine for Jambo Bags and Woven Sacks with four colour printing
Stitching Machine:
125 stitching machines for bag stitching
Aareha Elastin FIBC is one of the industry leaders in the area of production and development of FIBC packaging solutions made out of polypropylene material. One of the reasons we do so well is because of its positive pressure integrated clean room facility for  FIBC packaging material.
Quality is the primary foundation of our company, so our all products are rigorously went through testing to ensure the superior quality. We've testing lab equipped with Jumbo Bag Testing Rig, UV Tester, Tensile Tester, Bag Cleaning and Washing Machine, and Air Blower.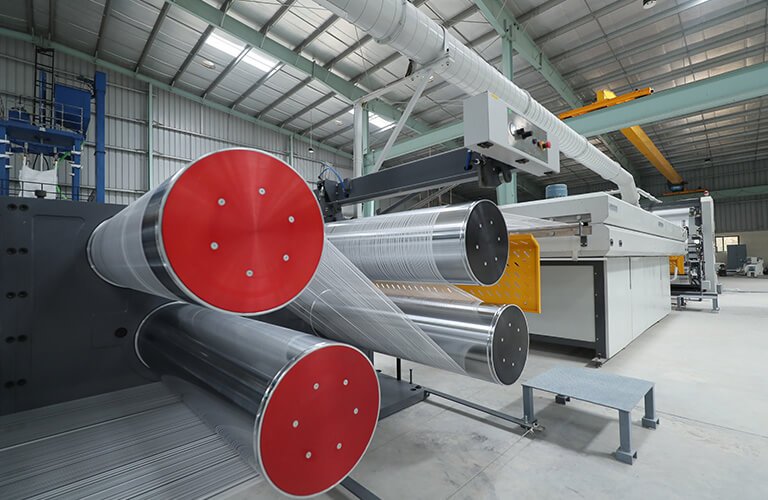 Tape Plant
Cutting Machine
Looms
Stitching Assembly
Needle Looms
Lamination